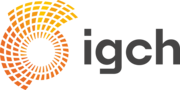 The Department of Inorganic Chemistry guarantees the studies in the fields of Inorganic Chemistry, Bioinorganic Chemistry, and Chemistry for Teaching in bachelor's, master's and doctoral study programmes.

As a part of our research, we focus on the preparation and study of new coordination compounds of transition metals, in particular, on the development of new compounds with medicinal application potential (e.g. substances with antitumour, anti-inflammatory or antidiabetic activity or contrast agents for diagnostic imaging methods) or compounds with interesting magnetic, optical or catalytic properties with industrial application potential (e.g. high-density storage media, various types of sensors).
Our teaching activites, as a guarantor of Chemistry for Teaching studies at the Faculty of Science of Palacký University, are also focused on increasing pupils' and students' interest in science and motivation to study science, co-organizing chemical Olympics and also on extracurricular chemical activities for primary and secondary school students.
News
Student Publication in Inorganic Chemistry Frontiers
02. June 2023
Publication entitled "Anti-myeloma pro-apoptotic Pt(II) diiodido complexes" (authors: L. Masaryk, D. Weiser Drozdková, K. Słoczyńska, J. Moncol', D. Milde, R. Křikavová, J. Popiół, E. Pękala, K. Ondrušková, I. Nemec, K. Smešný Trtková, P. Štarha) has been published in the chemistry journal Inorganic Chemistry Frontiers.
Diiodidoplatinum(II) complexes cis-[PtI2(Ln)2] (1–7) with imidazole derivatives (Ln) were considerably effective against multiple myeloma cell lines U266B1 and KMS12-PE. The leading compound 6 extraordinarily reduced viability of myeloma cells and exceeded the conventional anticancer drug cisplatin. Complex 6 also displayed markedly lower activity in the HS-5 stromal fibroblast cells than in myeloma cells, pointing out its pharmocologically prospective selectivity towards the cancer cells. No caspase 3/7 activity was detected in apoptotic myeloma cells treated by 6 indicating a different mechanism of apoptosis action from cisplatin. This work demonstrates that simple non-classical platinum(II) complexes represent a new perspective for a monotherapy of hard-to-treat multiple myeloma.
Our student received the French Barrande Fellowship
09. May 2023
PhD student in Inorganic Chemistry Mgr. Eva Zahradníková succeeded in the Barrande Fellowships 2023 program and received a scholarship that will finance her internship abroad in France. Congratulations!
Student Publication in Crystal, Growth & Design
02. March 2023
Publication entitled "Variation of Spin-Transition Temperature in the Iron(III) Complex Induced by Different Compositions of the Crystallization Solvent" (authors: I. Nemec, L. Kotásková, R. Herchel) has been published in the chemistry journal Crystal, Growth & Design.
In this work, we thoroughly investigated the relationship between the crystallization rate and the critical temperature of spin crossover for an iron(III) complex exhibiting spin crossover and thermal hysteresis. By utilizing X-ray diffraction, we discovered that the critical temperature of spin crossover (T1/2) is correlated with the crystallization time. Longer crystallization times resulted in crystals with lower T1/2 values, while shorter crystallization times resulted in crystals with higher T1/2 values. The difference between the highest and lowest T1/2 values observed can be as much as 50K.
Excursion of the Department of Inorganic Chemistry
23. January 2023
For the pupils of the Křižná Primary School in Valašské Meziříčí and the Church Grammar School of the German Order, we organized interesting excursions at the Department of Inorganic Chemistry.