the great reputation of graduates in practice
Ability to study abroad (e.g. within the ERASMUS project)
involvement in a number of projects (attractive excursions and internships, possibility of earnings, etc.)
study in an almost "family" atmosphere of a small group (20-30 students), set in the backdrop of the nice and cultural Olomouc
links with other biological disciplines through many joint actions
possibility to participate in a number of student projects
the longest tradition of the branch at Czech universities
Come to study an attractive discipline in the ancient university city, bustling with student life!
The Department offers you the option of a bachelor's degree in Ecology and Environmental Protection and the teaching programme Biology and Environmental Education program. In the follow-up master study, we have prepared for you a program Ecology and Environmental Protection, as well as Landscape Protection and Creation, Hydrobiology or Teaching of Biology and Environmental Education for Secondary Schools. The department is also the guarantor of the doctoral study program (PhD) Ecology.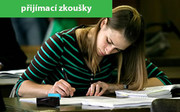 What lies in store for you (content of study)
The curriculum consists of basic lectures focused on biology, supplemented by courses from the earth sciences portfolio. Of course there are subjects from theoretical ecology, which are followed by ecology applied in the form of practical courses on nature and landscape protection, management, etc. An integral part of the curriculum is a number of field excursions and exercises supplementing the subjects discussed during lectures. In the course of studies, students can take part in selected exchange internships abroad. In addition to the Department's own staff, a number of external collaborators from other universities, scientific institutions and practice participate in teaching provided.
Our graduates find employment in various organizations such as the state administration (e.g. the Environmental Department), Management of Protected Landscape Areas (PLA), the Nature Conservation Agency and the National Parks (NP). Some find employment in science and research (academic institutions, museums, universities), private companies active in the field of environment (expert opinions, planning activities, counseling, revitalization, tourism), or also school and extracurricular pedagogy (primary, secondary, university, Environmental Education Centers, DDMs).