Study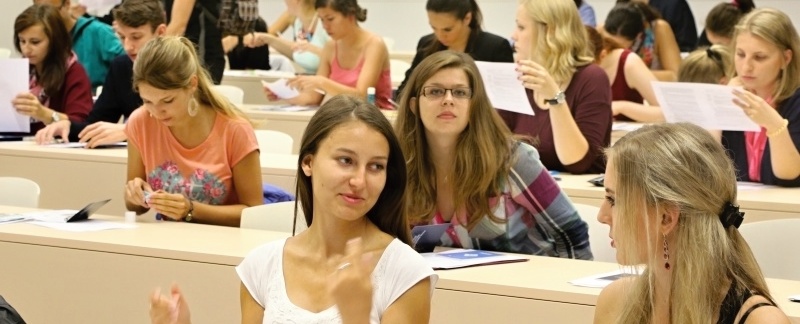 Follow-up Master Study
The follow-up Master degree programmes usually take two years, and end with the final state examination and the diploma thesis defense. Graduates obtain the academic title of "Master of Arts/Science" (in Czech magistr), abbreviated as "M.A./M.Sc." (in Czech Mgr.).
Plans of study
Plans of study of Folow-up Master Study 2019/2020 (IS STAG)
Doctoral Study
Doctoral study programmes are conducted in full-time or combined form with a study period of four years. Doctoral study ends with the doctoral state examination and the defense of dissertation, by which the student proves his/her ability to work independently. Graduates are awarded the academic title "Doctor", abbreviated as "Ph.D."
Plans of study
Plans of study of Doctoral study 2019/2020 (IS/STAG)
Regulations
The most important provisions concerning all university students are listed on university website.
For students of the Faculty of Science there are also faculty provisions applicable.
Faculty provisions
The purpose of this survey is to evaluate the quality of your Ph.D. programme. We hope that you will help us by answering the questionnaire. This will provide us with information that can be used to improve various aspects of the Ph.D. programme. The questionnaire takes approximately 15 minutes to complete.
Your responses will be treated confidentially.
Thank you for your help.
Study Department
The faculty's Study Department is located on the ground floor of the building on 17. listopadu 12.