Prof. Dr.Ing. BOŘIVOJ ŠARAPATKA, CSc.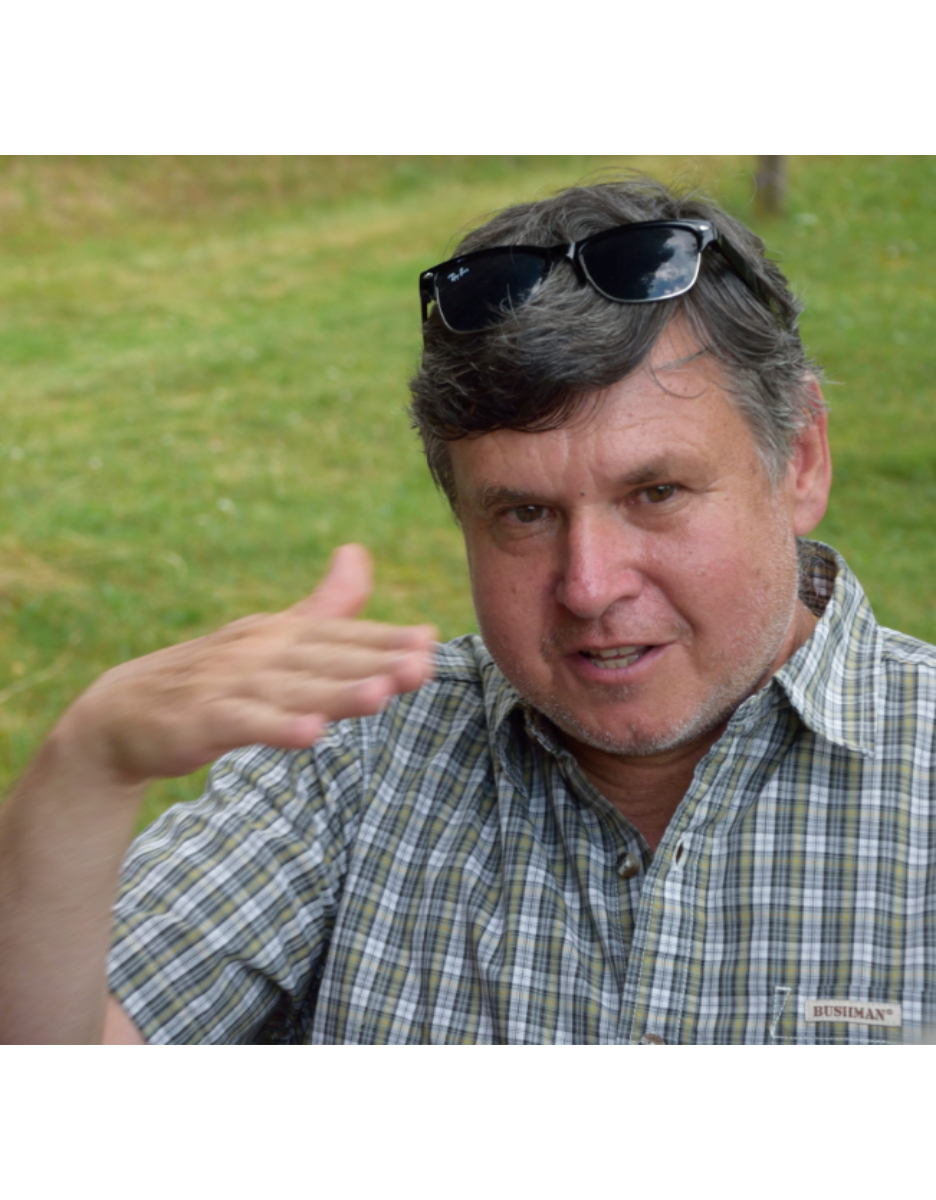 Workplace: Katedra ekologie a životního prostředí
Org. unit: Přírodovědecká fakulta
Address: Šlechtitelů 27 - objekt 47 (A)
Functions & membership in academic & non academic bodies:
Člen oborové rady
Vedoucí katedry/ústavu/kliniky
Vědecká společnost
International Association for Landscape Ecology (IALE) (člen, –)
Česká pedologická společnost (předseda, –)
International Union of Soil Science (IUSS) (člen, –)
CZ – IALE (člen, –)
Výbor vědecké společnosti
World Association of Soil and Water Conservation (WASWAC) (člen, –)
Odborná komise
Ministerstvo životního prostředí (expert) (poradce, –)
Komise pro krajinu, vodu a biodiverzitu Rady vlády České republiky (člen, –)
Člen komise životního prostředí Olomouckého kraje (člen, –)
Členství ve vědeckých radách a oborových radách doktorských studií (člen, –)
Národní akreditační úřad (hodnotitel) (ostatní, –)
Ministerstvo zemědělství (člen pracovní skupiny Půda) (člen, –)
Redakční rada
Phytopedon (člen, –)
Soil and Water Research (Co-editor) (člen, –)
Uživatel nepovolil zobrazení dat v Portále UP.
Doctoral study on UP
| Name | Faculty | Study programme | Year of completion |
| --- | --- | --- | --- |
| BANAŠ | PRF | Ekologie a ochrana prostředí | 2007 |
| AYALEW | PRF | Ecology and Environmental Protection | 2021 |
| MAZALOVÁ | PRF | Ekologie a ochrana prostředí | 2013 |
| MIKULA | PRF | Ekologie a ochrana prostředí | 2013 |
| SUCHÁ | PRF | Geografie | 2021 |
| BILOŠOVÁ | PRF | Ekologie a ochrana prostředí | 2017 |
| BÍLÁ | PRF | Ekologie a ochrana prostředí | 2019 |
| CHMELÍK | PRF | Ekologie a ochrana prostředí | 2019 |
| KOČAŘ | PRF | Ekologie a ochrana prostředí | 2012 |
| LAŠKA | PRF | Ekologie a ochrana prostředí | 2012 |
| BARTOŠOVÁ | PRF | Ekologie a ochrana prostředí | 2008 |
List contains doctoral study graduates
External students
| Date from | Date to | Name | Type |
| --- | --- | --- | --- |
| 09/01/2015 | 06/25/2019 | Ing. Marek Bednář | Ph.D. mimo UP |