Events, Promotional materials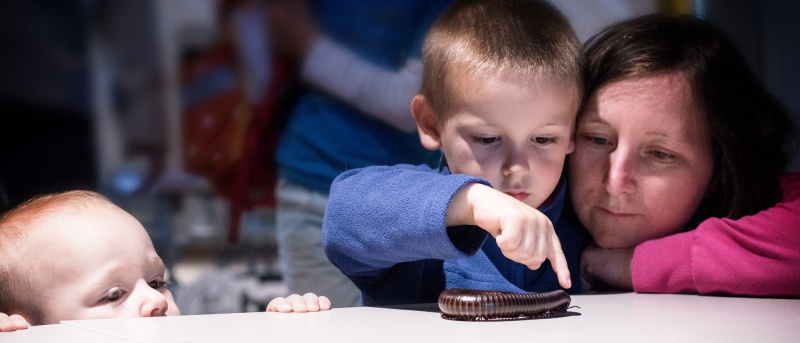 Palacký University brochure
Here is an overview of the expected dates of the events, which the Faculty of Science of Palacký University is preparing for the public in 2022. The dates are subject to change to an online or hybrid version according to the current epidemic situation.
Faculty Ball

CANCELLED (March 4, 2022)

April 12, 2022

Olomouc Museum Night
May 20, 2022

Science Fair

June 17, 2022

Young Scientists Conference

July 1, 2022

September 30, 2022

September 5 - 11, 2022

October 31 - November 6

Open Days

December 2, 2022

January 14, 2023
Every year, the Faculty of Science joins the pan-European event organized by the European Commission to popularize science. The interactive science museum Fort Science and the Botanical Garden also offer an interesting program. Visitors can look into laboratories or classrooms, which are not normally accessible. They can try different experiments or activities.
This year's the Researchers' Night will take place on September 30, 2022.
The Faculty of Science joins this event, during which you can visit interesting and often otherwise inaccessible museums or monuments outside the regular opening hours. The faculty program includes board games, math café, tour of chemical laboratories and observation of the night sky through binoculars from the faculty terrace.
This year's Olomouc Museum Night took place on May 20, 2022.