Dean's Office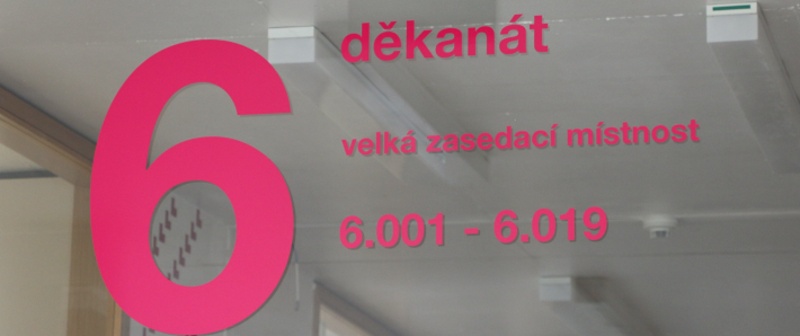 Dean´s Secretariat
Dean's Secretariat runs the offices of the Dean and the Secretary of the Faculty.

Department of Project Support
Department of Project Support has been established as a workplace of the Faculty of Science providing services to applicants and implementers of projects within the Operational Program for Research, Development and Education (OP VVV), both for Faculty and for University projects. It participates in creation of project applications and deals in particular with specific questions, such as the methodology of setting indirect costs for projects of individual calls. It provides the applicants / implementers of all OP VVV calls within the Faculty with general co-operation regarding methodological issues in the field of finance, accounting, SAP utilization and so on.

Mgr. Eva Jungová
Project Manager
on maternity leave
Study Department
The Study Department provides all administrative agenda for Bachelor, follow-up Master and doctoral studies, rigorous proceedings, and lifelong learning, including keeping the registry and statistical data about studies. It issues confirmation of studies to both current and former students. It prepares information materials on entrance examinations, applications for study, notification of the results of admission tests, and enrollments for study. The Department also handles requests for scholarships, participates in accreditation of study programs, creation of the list of lectures and the schedule of the Faculty as well as organization of graduation ceremonies.
Office hours
| | | |
| --- | --- | --- |
| Monday | 9:00—11:00 hod. | 13:30—14:30 hod. |
| Tuesday | 9:00—11:00 hod. | 13:30—14:30 hod. |
| Wednesday | — | 13:30—14:30 hod. |
| Thursday | 9:00—11:00 hod. | 13:30—14:30 hod. |
Mailing address
Study department
Přírodovědecká fakulta
Univerzita Palackého v Olomouci
tř. 17. listopadu 12
771 46 Olomouc

Mgr. Jiří Mazal
Head of the Department
Admission procedure, scholarships
tel.: 585 634 010
e-mail: jiri.mazal@upol.cz

Ing. Jana Camfrlová
study agenda:
study programs: Physics, Chemistry
rigorous proceedings in study programs Applied Mathematics, Ecology and environmental protection, Physics, Geography, Chemistry, Mathematics, Computer Science
tel.: 585 634 050
e-mail: jana.camfrlova@upol.cz

Mgr. Martina Karásková
study agenda:
Doctoral study programs except Geography
lifelong education
tel.: 585 634 012
e-mail: martina.karaskova@upol.cz

Marcela Vykydalová
study agenda: Geography Bachelor, follow-up Master, Doctoral study program, Geology Bachelor, follow-up Master, Doctoral study program
tel.: 585 634 015
e-mail: marcela.vykydalova@upol.cz
Mgr. Hana Štefanová
study agenda:
study programs: Ecology and environmental protection, Mathematics, Computer Science (daily study)
tel.: 585 634 006
e-mail: hana.stefanova@upol.cz

Jitka Hanzlíková
study agenda:
study programs: Biology, Biochemistry, Specializations in healthcare
rigorous proceedings in study programs Biochemistry, Biology
tel.: 585 634 013
e-mail: jitka.hanzlikova@upol.cz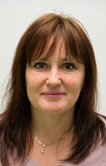 Mgr. Marcela Chytilová
study agenda of teacher combinations, double-major study (daily and distant form)studijní Applied computer science – distant form
tel. 585 634 014
e-mail: marcela.chytilova@upol.cz

Dana Gronychová
Study affairs for international students, degree programmes in English, foreign doctoral students
tel.: 585 634 058
e-mail: dana.gronychova@upol.cz

Jitka Mayerová
IS/STAG database administrator
accreditation proceedings
room reservation
"Small STAG"
tel.: 585 634 149
e-mail: jitka.mayerova@upol.cz

Department of Science and Research
The Department is in charge of organizing Scientific Council meetings, habilitation procedures and procedures for appointing professors, agenda of RIV points, editorial committee or Dean's Award. It also serves as a registry for scientific projects, provides assistance in submitting, implementing and concluding scientific projects at the Faculty of Science and arranging for the transfer of documents between the Rectorate and the researchers. The department is in charge of the complete FRUP and IGA project agenda and cooperates in organizing opponent proceedings of other scientific projects, especially those of the Ministry of Education. It is the key user for entering contracts into the Central Register of Contracts.
Office hours:
daily from 9:00—11:00 am


Economic Department
The Economic Department ensures control, registration and issuing of orders and invoices, checks and records payments of supplier invoices and payments to the account. It is in charge of the operation of cash register, secures foreign currencies for business trips and billing of travel orders. In the economic field it cooperates with project investigators. It processes the documentation on tangible and intangible assets, prepares monthly and annual closing of accounts.
Personal and Payroll Department
The Personal and Payroll Department of the Faculty is responsible for the agenda of 1000 employees and other employees working on the basis of non-employment agreements, both domestic and foreign. It manages the personal agenda related to commencement, changes and terminating of employment. It provides relevant communication and reporting about labor-law relations to social security, health insurance, and tax authorities. The department cooperates in the hiring process of new employees, organizes and administers selection processes. It also coordinates health and safety regulations at the Faculty, records medical examinations. It monitors taking holiday and holiday entitlements. Wage accountants provide wage calculations, check the records of attendance, benefits and drawing of wages from specified sources. They process tax returns and employee pension records.


Office hours of HR Referents:
Monday 7:30-11:00 and 13:00-15:00
Meetings outside office hours need to be negotiated via phone ahead of time.



Mgr. Veronika Vašková
HR Referent
tel: 585 634 032
e-mail: veronika.vaskova@upol.cz
Personal agenda of Contracts of employment, Agreement to complete a job, Agreement to perform work:
Dept. of Mathematical Analysis and Applications of Mathematics, Dept. of Algebra and Geometry, Dept. of Computer Science, Dept. of Experimental Physics, Dept. of Optics, Joint Laboratory of Optics, Dept. of Biophysics, Dept. of Inorganic Chemistry, Dept. of Physical Chemistry, Dept. of Analytical Chemistry, Dept. of Organic Chemistry, Regional Centre of Advanced Technologies and Materials



Veronika Caletková
HR Referent
tel: 585 634 033
e-mail: veronika.caletkova@upol.cz
Personal agenda of Contracts of employment, Agreement to complete a job, Agreement to perform work:
Department of Botany, Laboratory of Growth Regulators, Dept. of Zoology, Dept. of Ecology and Environment, Dept. of Cell Biology and Genetics, Dept. of Geography, Dept. of Geology, Dept. of Geoinformatics, Dept. of Development and Environmental Studies, Centre of the Region Haná for the Biotechnological and Agricultural Research, Dept. of Foreign Languages, Botanical Garden, Dean´s Office and its departments, Popularization Centre (Stronghold of Knowledge)



Ing. Bc. Tea Pokorná
HR Referent
on maternity leave
Department of Technical Support
Members of the Technical Support Department assist in the preparation and execution of small as well as large investment contracts, including initial collaboration with users, defining the technical requirements of each project. The department is also responsible for project documentation, including building permits, and is responsible for the control of the quality of construction works.
Department of External and Internal Relations
The department is in charge of the internal and external PR of the Faculty. It ensures communication with students and employees, graduates and senior of the Faculty, partner schools, student applicants, partner companies, the public and the media. It organizes or participates in the organization of events for various target groups, including excursions at the Faculty, as well as a number of popularization and promotional events such as the Science Night, Science Fair, Open House, Window into Practice, Faculty Ball, Golden and Silver Graduation Ceremonies, etc. It manages and updates graduates database, cooperates with Faculty partner schools and coordinators at partner schools. It prepares and acquires the promotional materials of the Faculty, participates in the administration of faculty websites, manages Faculty Facebook and provides a presentation of the Faculty inside and outside the University.



Building Maintenance
Building Management is responsible for the operation of individual buildings and their technological equipment. The technical department carries out inspections and services according to the valid legislation, independently carries out small repairs and provides materials for the selection of the contractor for major repairs and reconstructions. It prepares operating instructions, files project and operational documentation, provides a non-stop emergency service.
The operating section provides cleaning and security of all Faculty buildings, waste management, moving, painting and the operation of Faculty vehicles. It includes maintenance of the greenery on both campuses – in Envelopa and in Holice. The operating section includes a file service, which consists of the registry and archive. The main function of the registry is to ensure professional administration of documents, which lies in registration of incoming and outgoing mail, as well as its distribution, circulation, handling, storage and decommissioning of all documents in digital and paper form. The office of the registry is located in the main building on 17. listopadu, 12 and in the premises of Holice on Šlechtitelů 27. The archive ensures that all files and other documents are stored after they have been processed. Documents are usually transferred to the archive once a year on the basis of the delivery protocol. After the expiration of the so-called retention period, they are destroyed in the so called shredding proceedings (unless they have permanent historical significance) or are handed over to the UP Archive.
Technical Department – Envelopa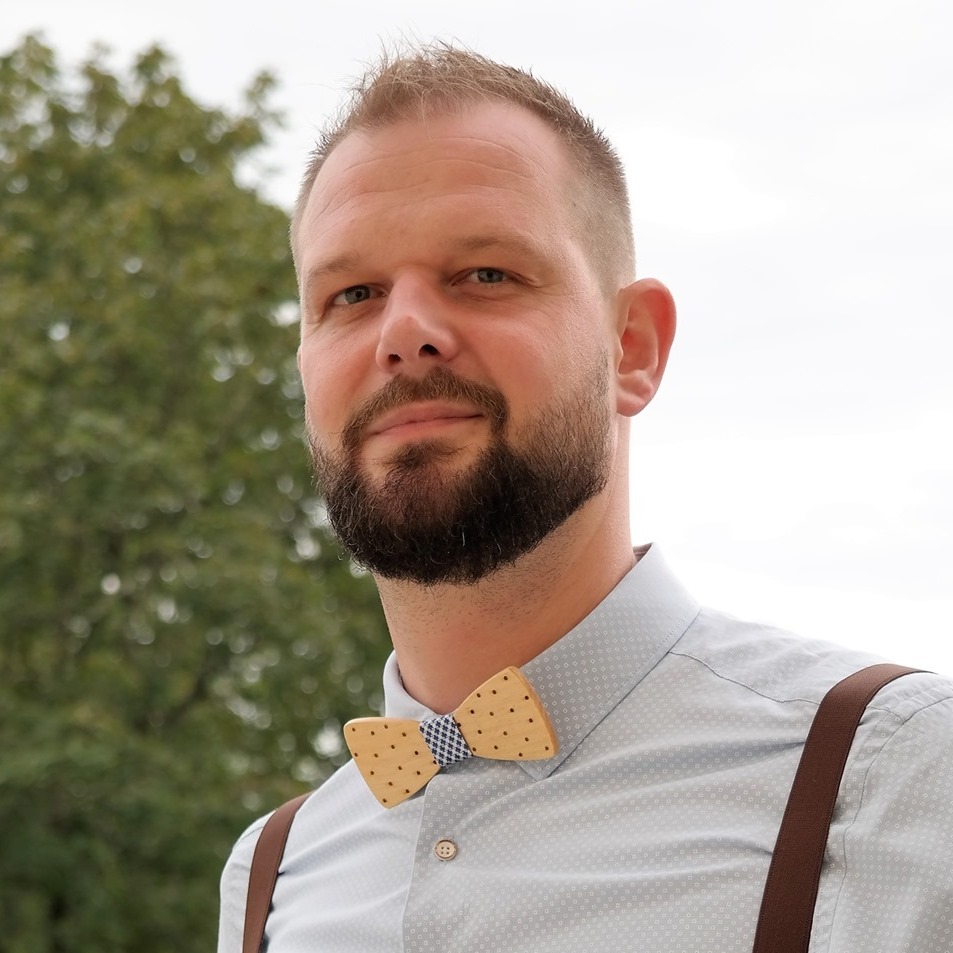 Ing. Ondřej Kolář
Leading Technician – Envelopa campus
tel.: 585 634 037, 777 775 737
e-mail: ondrej.kolar@upol.cz
management of the maintenance, responsible for problem-free operation, repairs and maintenance of buildings and technological equipment, claims, energies

Filip Zlámal
Envelopa Building maintenance Referent – Envelopa campus
tel.: 585 634 061, 775 902 489
e-mail: filip.zlamal@upol.cz
purchase of material for repairs and maintenance, managing keys, phone lines redirection, parking cards
Technical Department – Holice

Ladislav Huslar
Leading Technician – Holice campus
tel.: 585 634 964, 734 188 945
e-mail: ladislav.huslar@upol.cz
management of the maintenance, responsible for problem-free operation, repairs and maintenance of buildings and technological equipment, claims, energies

Bc. Milan Labounek
Building maintenance Referent – Holice campus
tel.: 585 634 911, 734 864 866
e-mail: milan.labounek@upol.cz
purchase of material for repairs and maintenance, managing keys, phone lines redirection, small repairs
Operational Department Envelopa and Holice

Věra Holišová
Head of Operations – Envelopa and Holice
tel.: 585 634 038 (Envelopa), 585 634 932 (Holice), 733 690 766
e-mail: vera.holisova@upol.cz
cleaning and security management, service management, waste management, faculty car fleet, maintenance of green areas, material provision for operating and cleaning buildings

Mgr. Lucie Matějíčková
Building maintenance Referent
on maternity leave

Registry
tel.: 585 634 019 (17. listopadu 12)
tel.: 585 634 993 (Šlechtitelů, Holice)
Office hours:
Monday–Friday 9:00–11:00 and 13:00–14:30 (17. listopadu 12)
Monday–Friday 11:45–13:45 (Šlechtitelů, Holice)

Renáta Hanáková
Administrative worker
tel.: 585 634 019, 585 634 993
e-mail: renata.hanakova@upol.cz
administration of incoming and outgoing consignments in digital and paper form in electronic file service Magion

David Nejezchleb
Administrative worker
tel.: 585 634 018, 585 634 993
e-mail: david.nejezchleb@upol.cz
administration of incoming and outgoing consignments in digital and paper form in electronic file service Magion

Mgr. Marek Otava
Archivist
tel.: 585 634 023
e-mail: marek.otava@upol.cz
receiving, processing and making available all files and documents intended to be stored in the filing room, shredding proceedings, CES, rental of premises for external customers, reservation of rooms for internal purposes (except for regular lessons), organising the course of leases and their invoicing