Ombudsman FS UP – student rights defender
The competence of the Ombudsman of the students of the FS UP
The Ombudsman of the Faculty of Science UP is the defender of the rights of university students in the Bachelor's, Master's and Doctoral programmes of this faculty. The Ombudsman's (student rights defender) competence includes protecting students enrolled at the Faculty of Science UP from such actions by bodies of FS UP, academic staff working at FS UP, other employees associated with FS UP, as well as actions of students who violate the Act on universities or other generally binding legal regulations, internal regulations or other provisions of UP or FS UP, ethical principles embedded in the relevant UP code, mission of the University or principles embedded in the preamble of the UP Constitution, as well as before inaction of UP bodies.
Details are stated in the internal provision PrF-B-21/02 Student rights defender.
The Ombudsman is independent in his work, he acts impartially and with the utmost effort to make an objective assessment of the matter, which he/she received from the students:
by personal complaint at the Ombudsman's workplace during consultation hours or by appointment,
by sending a complaint to the e-mail address of one of the Ombudsmen to whom the student decides to address the complaint and who will deal with it and will be in contact with the submitter.
The submitters of the complaint should prove that they tried to solve their situation in a standard way (Course guarantor, Study programme guarantor, Head of the department, Vice-Dean for Study, Education and Social Matters). If the situation precludes this, the Ombudsman can be contacted directly.
The hearing on the complaint is not public. The Ombudsman is bound by professional secrecy with regard to the facts ascertained in the exercise of his powers, in particular where they could directly or indirectly contribute to the identification of the individuals concerned or those who have given evidence in the proceedings.
Recommendations and comments
Students are advised to try to anticipate possible conflicts and draw attention to them before they escalate into a borderline conflict situation.
The Ombudsman has no decision-making power. The decision belongs to the competent bodies of the FS UP, or to a state power.
The Ombudsman acts as a mediator in resolving conflict situations between students and staff of the FS UP and should mediate an agreement between both parties.
The Ombudsman is entitled to draw the attention of the relevant bodies of the FS UP to the reasons for the difficulty of students' access to satisfy their rights and legitimate interests, and to issue opinions and proposals leading to the prevention of these situations.
Contacts for the Ombudsman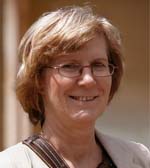 doc. RNDr. Taťjana Nevěčná, CSc.
Department of Physical Chemistry
+420 585 63 4424
tatjana.nevecna@upol.cz
Office hours: Tuesday 12:30 — 14:30, office 3.039 (building on 17. listopadu 12, 3rd floor)
---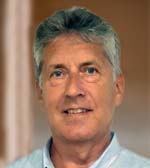 doc. RNDr. Roman Kubínek, CSc.
Department of Experimental Physics
+420 585 63 4286
roman.kubinek@upol.cz
Office hours: Tuesday 12:30 — 14:30, office 4.019 (building on 17. listopadu 12, 4th floor)